Engine Control
- Wheel house controls in one hand
ERC-VF
ERC-VF is a unique Engine and Helm control combination for coastal commercial crafts.
Its remote control head offers full access to engine and helm controls in one hand and is portable.
With ERC-VF installed, speed and shift of the engine as well as helm can be controlled almost anywhere you want to within the reach of the cable, without compromising on manuevering skills and delicate steering techniques.
Actuator box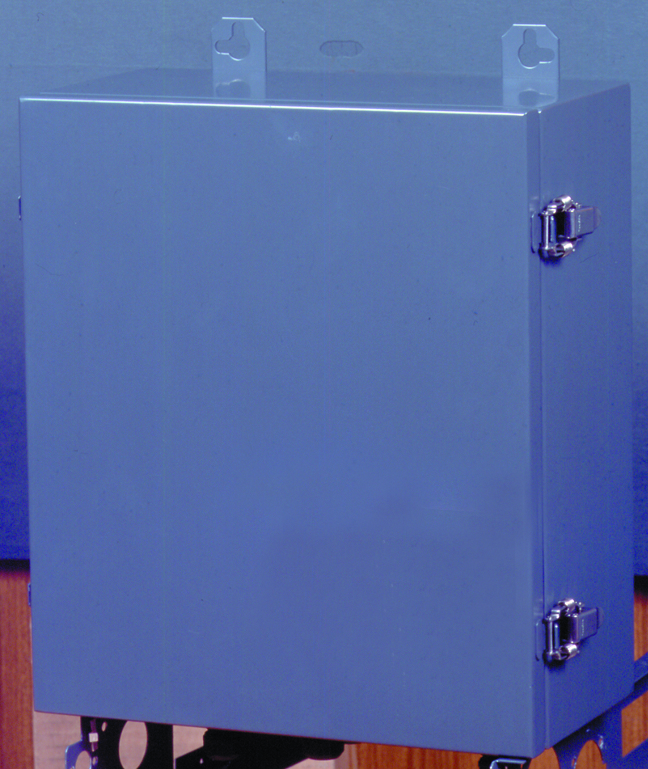 Remote handset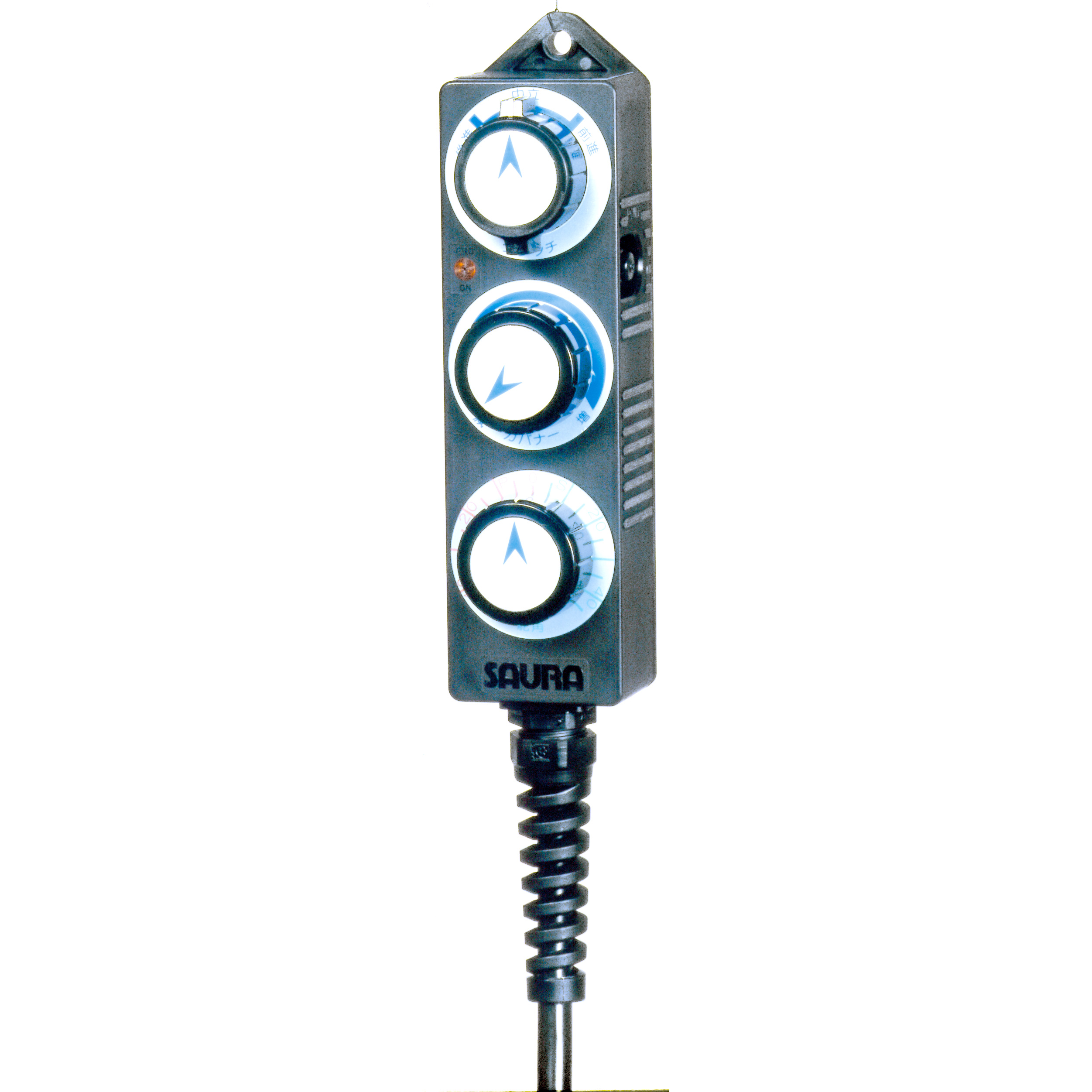 Lever control head
(optional)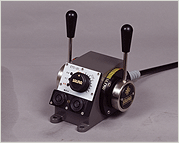 Features
Easy to install
All what is required is to link the actuator box and engine control levers by push-pull cables.
Ball joints provided make installation work easy and ensure the rigid cable connections.
Safety design
ERC-VF's electronic control is disengaged instantly by pressing the station transfer button or by switching off, thus, making the conventional control levers to be operated manually in an emergency.
Easy adjustment
Cable strokes can be easily adjusted with a screwdriver to match with the characteristics of various engine controls.
Ample torque with smaller power consumption
Actuator box reduced in size by 30% over the previous model. Energy saving design.
Specifications
Power source
24VDC
Current drain
2.5A max
Engine control
Shift
Cable actuating force
30kg max
Stroke
100mm max
Cable actuating speed
AHEAD-NEUTRAL and NEUTRAL - ASTERN,
each in one (1) second approx.
Throttle
Cable actuating force
45kg max
Stroke
100mm max
Cable actuating speed
DEAD SLOW - MAX FULL
in 5 seconds approx.
Applicable push-pull cable
Morse #J43xLC, J33C, J34 or equivalent, thread M5
Helm control
Steering dial
PORT - STARbd, Full-follow-up